You can now contact the host to ask information, BEFORE making a BOOKING REQUEST.
You just have to send a message to him with our internal messaging by clicking on "contact host".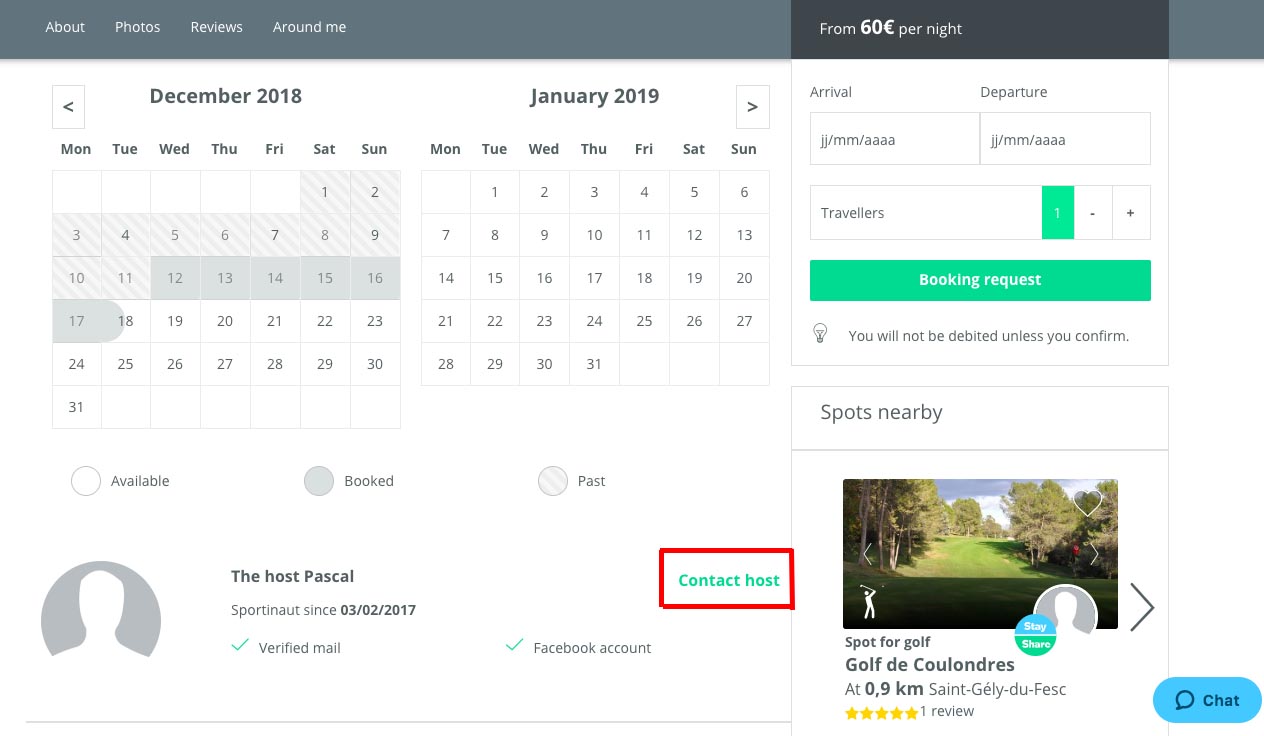 About contact with host by phone or by email, BEFORE booking confirmation :
The aim is to provide the bookings to be done on Sportihome (insurance, service fee, etc). Moreover, it protects our hosts against cold calling, frauds etc.