The reduction functionality for long stays is finally arrived !
It is now possible to make a reduction beyond quite a few days, weeks or months which you have previously established.
To this end, go to "my listings", "manage listings", and "special offers".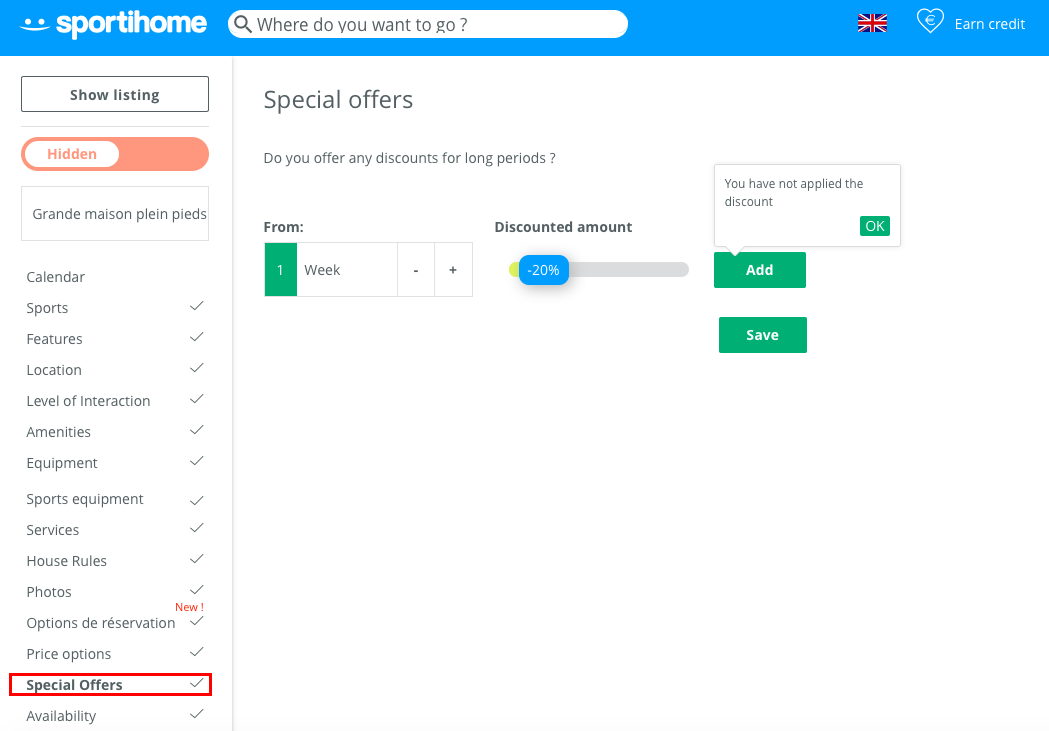 You will have the choice to define when you special offer will be set up and the amount.